Breast Cancer Patients May Be at Risk for Sarcoidosis, Case Studies Suggest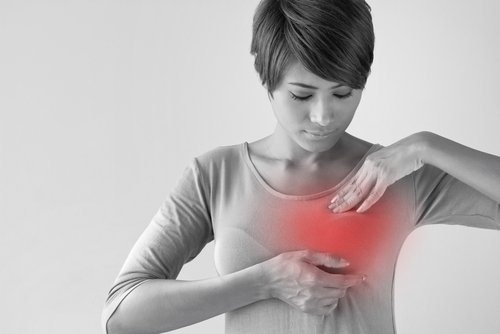 The incidence of sarcoidosis may be associated with breast cancer, according to a short report published in the European Journal of Internal Medicine. This finding highlights the importance of a suitable breast cancer patient's follow-up to ensure early diagnosis and treatment of sarcoidosis.
Sarcoidosis is believed to be caused by an immune reaction from exposure to environmental, occupational, or infectious elements, leading to a systemic inflammatory condition. The formation of granulomas — structures that are formed by immune cell aggregates — is a hallmark of this disease. But granulomas are also found in cancer and are not exclusive to sarcoidosis.
Previous reports have suggested that sarcoidosis patients have a high incidence of malignancies. Indeed, several patients have developed sarcoidosis a short period after their cancer was diagnosed. However, the association between sarcoidosis and cancer is not well established or defined.
In an article titled "Sarcoidosis onset after breast cancer; a potential association," researchers at the Miami VA Medical Center and the University of Miami presented a series of cases of sarcoidosis following breast cancer.
From January 2016 to January 2017, researchers evaluated a total of 56 female patients who participated in a sarcoidosis registry. From this group, 17.8% of the participants were diagnosed with breast cancer prior to sarcoidosis onset.
The researchers observed that the mean difference between breast cancer and sarcoidosis diagnosis was 3.6 years, with the median of one year. This short time difference between breast cancer and sarcoidosis onset suggests the presence of a link between the two illnesses.
Women have 1.3 higher risk of developoing sarcoidosis, but they are also a risk population for breast cancer. In the studied group, the mean age of breast cancer onset was 55 years, which is within the mean age range in the U.S. population. Interestingly, the age of sarcoidosis onset in these women, which was 61 years, was actually higher than that reported in the general population, which is between 20 and 49 years of age.
The authors hypothesized that cancer cell signaling may mediate immune system dysregulation, leading to the development of granulomatous inflammation consistent with sarcoidosis. However, additional studies are warranted to confirm the potential association between breast cancer and sarcoidosis.
"Our report suggests that breast cancer may be a risk for developing sarcoidosis," the authors wrote. "Clinicians should be aware of this potential association and perform a thorough investigation for sarcoidosis in any patient with breast cancer and abnormal chest images."