Rare Lung Disease Can Develop in Sarcoidosis Patients, Case Study Reports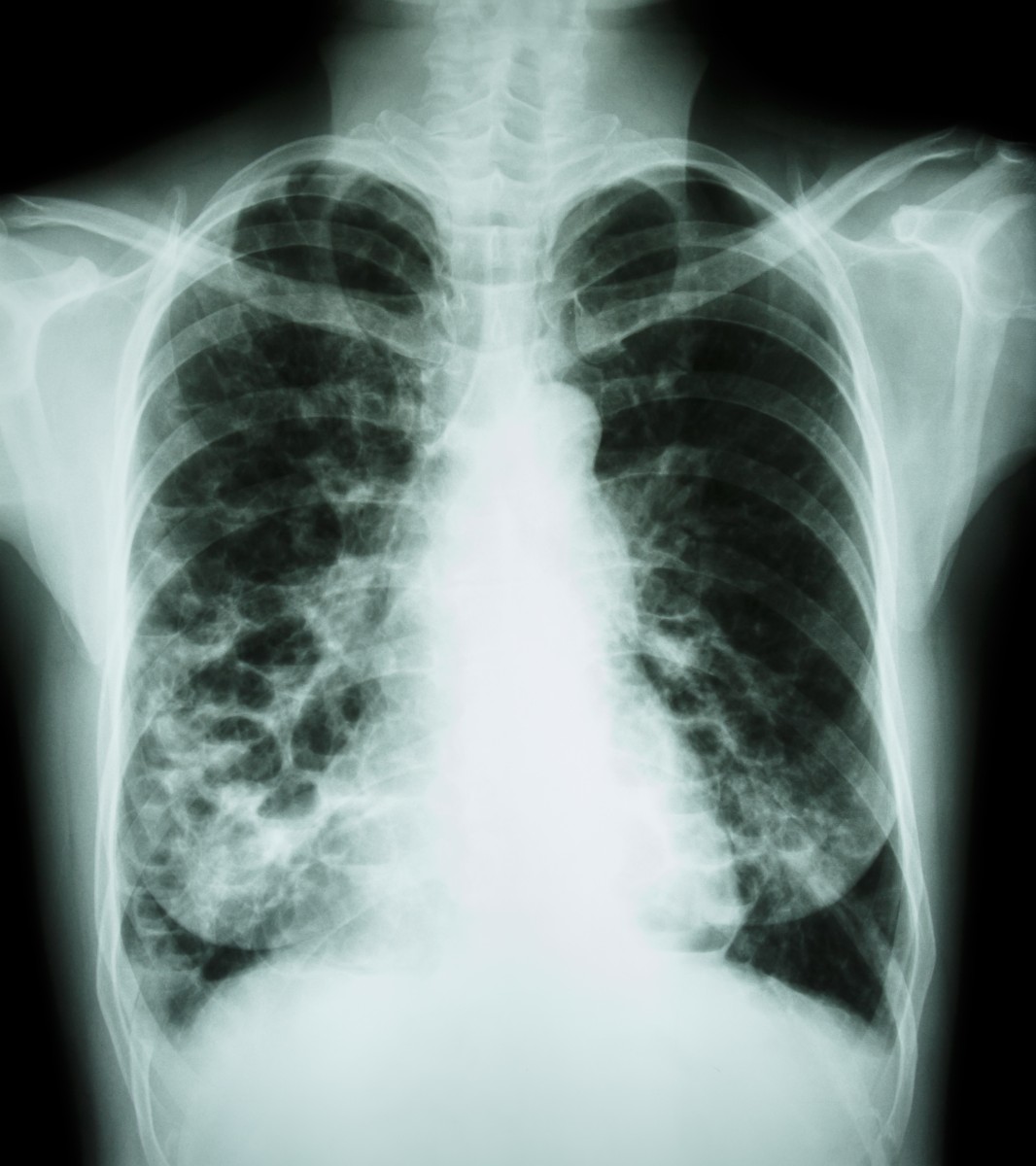 Cryptogenic organizing pneumonia, a rare lung disease, can develop in patients with sarcoidosis, according to a new case study from India.
The report, "Cryptogenic Organizing Pneumonia with Sarcoidosis Overlap: An Atypical Case Study," was published in the journal Case Reports in Medicine.
Cryptogenic organizing pneumonia, also known as bronchiolitis obliterans organizing pneumonia (BOOP), is a rare disease that affects the small airways of the lung, known as bronchioles, and alveoli, which are tiny air sacs.
The usual symptoms of cryptogenic organizing pneumonia are dry cough and shortness of breath that can last two weeks to two months.
This type of pneumonia has been associated with the use of certain drugs, as well as diseases such as connective tissue disorders, cancers of the blood, hypersensitivity pneumonitis (inflammation of the alveoli), infections, and inflammatory bowel disease.
Although rare, cryptogenic organizing pneumonia has also been described in sarcoidosis patients.
Researchers at Kasturba Medical College in Mangalore, India, described the case of a 32-year-old woman who developed this form of lung disease as an apparent result of sarcoidosis.
The woman came to a clinic with a dry cough and progressive dyspnea (difficulty breathing) for three  weeks. Lab tests indicated she had a high erythrocyte sedimentation rate (ESR) associated with inflammation, and high levels of serum (blood) angiotensin-converting enzyme (SACE), highly indicative of sarcoidosis.
A chest X-ray and lung biopsy suggested the woman had cryptogenic organizing pneumonia. A diagnosis was made after excluding other possible medical conditions.
The patient was treated with steroids to reduce SACE levels, which returned to normal, reaffirming a diagnosis of sarcoidosis. Steroid therapy was also associated with clearance of the lung disease lesions.
The steroid dose was gradually tapered, then stopped after three months.
The patient remained asymptomatic for the next five months, but the cough and breathlessness then reappeared, along with an increase in SACE levels. She was again treated with steroids, after which SACE levels dropped and her condition improved.
Both cryptogenic organizing pneumonia and sarcoidosis may present similar clinical symptoms, which makes a diagnosis difficult. Researchers suggest that in this case, the patient seemed to have an overlap between the lung disease and sarcoidosis.
"Since our patient had a significant clinical, radiological, and pathological overlap of symptoms which could not be explained by either cryptogenic organizing pneumonia or sarcoidosis alone, an overlap of sarcoidosis-cryptogenic organizing pneumonia was a strong possibility," the researchers wrote.
"To our knowledge, this type of presentation of cryptogenic organizing pneumonia with sarcoidosis as an overlap disease is very rare, and this possibility needs to be explored by more series of such cases," they added.