FSR Launches Online Support Group for Chronic Patients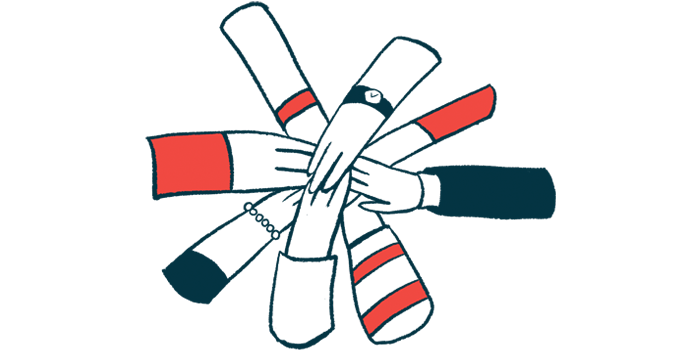 The Foundation for Sarcoidosis Research (FSR) has introduced a new online support group for those with chronic sarcoidosis.
The peer-led group, created in response to patient feedback received last year, opens with a six-month schedule that began this month. Patients and caregivers can participate each month in one of two Zoom sessions.
"Talking with and learning from others who have had similar experiences can help patients deal with sarcoidosis," according to a webpage that announced the group.
The group will be facilitated by two patient peers who have sarcoidosis. Susan Bassi is a retired licensed clinical social worker diagnosed with pulmonary and lymphatic sarcoidosis. Jessica Reid is a registered nurse with neurosarcoidosis.
Neither will give clinical mental health or medical advice. Their role is to help facilitate the sessions. Nothing discussed in the support group is intended to supplant the advice and guidance of patients' healthcare providers.
The webpage notes that talking with and learning from others who have similar experiences can help patients cope with the disorder, which is marked by an overactive immune system and can cause problems in the liver, lungs, heart, gut, bones, muscles, and brain. Exact symptoms can vary in type and intensity.
The group is meant to provide a safe and supportive space for those who have the chronic form of sarcoidosis, meaning they've had the disease for at least six months. Such patients are more likely to have organ damage — with the possibility of permanent damage — and severe and enduring disease symptoms.
Newly diagnosed patients are encouraged to consider one-on-one peer support available through the FSR's Patient Navigator Program.
"In this group, members will respectfully listen to each other, share thoughts, feelings, provide validation, and offer encouragement to fellow group participants living with sarcoidosis," according to the FSR.
"Facilitators will lead open discussions for members to support the complex variety of concerns related to the emotional toll of managing this chronic disease. These virtual support groups will help bring community members together virtually during this time of [COVID-19]," the Foundation notes.
Sessions will be held on the second Thursday and fourth Wednesday of each month, ending on July 27. Thursday sessions will be held from 5 to 6:15 p.m. CST. Wednesday sessions will be from 1 to 2:15 p.m. CST.
While participants are limited to one session per month, they need not attend the same session each month. They are asked to register once for the six months of sessions, which will be filled on a first-come, first-served basis.
The discussions are meant to be confidential Go here for full group guidelines.